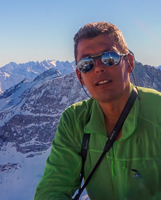 About me
my name is Gianluca Moroni (b. 1961). I live and work in Morbegno (Valtellina, province of Sondrio), Italy. My main passion is climbing the peaks of the Alps, whether they are 4000 m or 500 m high... On skis, climbing, or simply walking.

About my equipment
simple Sony DSC-W12.
Since 24.04.2010 Canon G11.