Pedrotti Alberto
About me
I have been active on these pages for more than six years (!!), from October 2010 to May 2017.

Photos: https://plus.google.com/+AlbertoPedrotti277
GPS tracks: https://www.wikiloc.com/wikiloc/user.do?id=836240
Gmail account: albertopedrotti
Here is a link to a listing of all my Internet contributions, recommended for an easy access to photo albums:
https://goo.gl/Qa7cyW

About my equipment
Variable.
| | |
| --- | --- |
| Uploaded panoramas: | 354 |
| Average Rating: | (4,000 based on 4764 ratings) |
| Comments written: | 1201 |
| Comments received: | 1899 |
Sail-town-panorama Sydney Harbour (Australia)


2017/11/11 - Pedrotti Alberto

Borgo Valsugana Borgo Valsugana (Italy)

2017/11/11 - Pedrotti Alberto

Sera in Abruzzo Blockhaus (Italy)

2017/10/30 - Pedrotti Alberto

Schlechtwetterpano in Patagonia Glaciar Torre (Argentina)


2017/10/29 - Pedrotti Alberto

Sunset behind the San Valentín Road Guadal - Chile Chico (Chile)

2017/10/22 - Pedrotti Alberto

Montes de Aysén Torre Grande (Chile)


2017/10/22 - Pedrotti Alberto

Sunset on Lago Carrera Road Guadal - Chile Chico (Chile)

2017/10/14 - Pedrotti Alberto

Arrival at Taglang La Taglang La (India)


2017/10/14 - Pedrotti Alberto

Lakes known and unknown Loma de las Pizarras (Argentina)


2017/10/07 - Pedrotti Alberto

Cimitero con vista Colle Santa Lucia (Italy)

2017/10/04 - Pedrotti Alberto

Moon at Mirador Torre Mirador Torre (Argentina)

2017/09/29 - Pedrotti Alberto

Cementerio de Puerto Río Tranquilo Puerto Río Tranquilo (Chile)

2017/09/27 - Pedrotti Alberto

Who peeps from behind? Loma de las Pizarras, N flank (Argentina)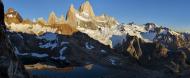 2017/09/21 - Pedrotti Alberto

Lobería de Punta Loma Punta Loma (Argentina)

2017/09/20 - Pedrotti Alberto

Ancona Ancona (Italy)

2017/09/14 - Pedrotti Alberto

Agia Triada Tsagarolou Agia Triada monastery (Greece)

2017/09/12 - Pedrotti Alberto

Bahía Témpanos Bahía Témpanos (Argentina)

2017/09/07 - Pedrotti Alberto

Tinmel mosque Tinmel (Morocco)


2017/09/03 - Pedrotti Alberto

Light clouds over Gramvoussa Near Point 234 (Greece)

2017/08/26 - Pedrotti Alberto

Serenade at Gialiskari Gialiskari (Greece)

2017/08/26 - Pedrotti Alberto

Schener e oltre Cresta WNW della Vallazza (Italy)

2017/08/16 - Pedrotti Alberto

Dal Coltorondo alla Cimonega La Forzeleta (Italy)

2017/08/16 - Pedrotti Alberto

Lagorai visti dal loro centro Cresta N di Cima Corma (Italy)

2017/08/08 - Pedrotti Alberto

Catena di Cima Dodici Maso Ganarini (Italy)


2017/08/06 - Pedrotti Alberto

Oued Smouguene Piste Tafraoute - Igmir (Morocco)

2017/07/31 - Pedrotti Alberto

Brenta dalla Bassa Bassa Panarotta (Italy)

2017/07/30 - Pedrotti Alberto

Viedma wide view Paso Huemul (Argentina)

2017/07/02 - Pedrotti Alberto

Immersion inside immensity Track to Thukje (India)

2017/05/28 - Pedrotti Alberto

On the roof of an abandoned gompa Miru (India)

2017/05/27 - Pedrotti Alberto

Cerro Madsen n.4 Cerro Madsen (Argentina)

2017/05/20 - Pedrotti Alberto

"We cut the mountain but connects hearts" Tsarap valley (India)

2017/05/20 - Pedrotti Alberto

Nairamdal tele Nairamdal (Mongolia)

2017/04/15 - Pedrotti Alberto

Pasqua sulle Apuane - tele Penna di Sumbra (Italy)

2017/04/08 - Pedrotti Alberto

Easter in Cucao Cucao (Chile)

2017/04/06 - Pedrotti Alberto

The Indus at Stakna Stakna (India)

2017/03/30 - Pedrotti Alberto

Sweeter than its name Puerto Bertrand (Chile)

2017/03/30 - Pedrotti Alberto

Valle del Silencio Valle del Silencio (Chile)

2017/03/23 - Pedrotti Alberto

Panachaïko Palavos (Greece)

2017/03/17 - Pedrotti Alberto

Chemrey gompa Chemrey (India)

2017/03/13 - Pedrotti Alberto

Montes de Lago Leones Lago Leones (Chile)

2017/02/12 - Pedrotti Alberto

Volakias Volakias (Greece)

2017/02/11 - Pedrotti Alberto

Sunrise at Laguna Torre Laguna Torre (Argentina)

2017/02/01 - Pedrotti Alberto

Mirador at morning Mirador (Argentina)

2017/01/31 - Pedrotti Alberto

Clouds over the Cove Sydney Cove (Australia)

2017/01/21 - Pedrotti Alberto

Bus stop at Bharatpur Bharatpur (India)

2017/01/20 - Pedrotti Alberto

High above Patrasso Above Ano Kastritsi (Greece)

2017/01/14 - Pedrotti Alberto

Il Cuore delle Pale Il Cor (Italy)

2017/01/12 - Pedrotti Alberto

Roads of Asia - II Shyokh valley (India)

2017/01/07 - Pedrotti Alberto

The field of chortens Shey (India)

2017/01/05 - Pedrotti Alberto

Return to Floridor Cochamó (Chile)

2016/12/30 - Pedrotti Alberto

Mesa Soros Mesa Soros (Greece)

2016/12/29 - Pedrotti Alberto

Los Andes desde Chiloé Road Achao - Quinchao (Chile)

2016/12/23 - Pedrotti Alberto

Traffic in the Himalaya Chandra valley (India)


2016/12/22 - Pedrotti Alberto

Sumbra, cresta est Sumbra, cresta est (Italy)

2016/12/12 - Pedrotti Alberto

Agio Pneuma Agio Pneuma (Greece)

2016/12/03 - Pedrotti Alberto

Olenos Olenos (Greece)

2016/12/03 - Pedrotti Alberto

Paso del Cuadrado Paso del Cuadrado (Argentina)

2016/11/25 - Pedrotti Alberto

Troharis, seven years later Troharis (Greece)


2016/11/25 - Pedrotti Alberto

Lago Leones Moraine (Chile)

2016/11/05 - Pedrotti Alberto

In the upper Valle del Francés Below Mirador Británico (Chile)

2016/11/05 - Pedrotti Alberto

Made of skis Mirador Llanquihue (Chile)

2016/10/29 - Pedrotti Alberto

Paine from Pehoé Salto Chico (Chile)

2016/10/28 - Pedrotti Alberto

World's End of the Poor - II Merak (India)


2016/10/22 - Pedrotti Alberto

World's End of the Poor - I Puerto Eden (Chile)


2016/10/21 - Pedrotti Alberto

Glaciar Spegazzini Lago Argentino (Argentina)


2016/10/13 - Pedrotti Alberto

Cerro Madsen N.7 Cerro Madsen (Argentina)

2016/10/13 - Pedrotti Alberto

Andine Yosemite Cerro Arco Iris (Chile)

2016/10/06 - Pedrotti Alberto

Capo Coda Cavallo Capo Coda Cavallo (Italy)


2016/10/06 - Pedrotti Alberto

Agner eastwards Agner (Italy)

2016/09/24 - Pedrotti Alberto

Río Los Maitenes Río Los Maitenes (Chile)

2016/09/15 - Pedrotti Alberto

Early morning light Pasarelas (Argentina)

2016/09/15 - Pedrotti Alberto

Valle Exploradores, km 69+920 Valle Exploradores, km 69+920 (Chile)

2016/09/04 - Pedrotti Alberto

Yuzhno Chuyskyi Khrebet Malchin (Russian Federation)

2016/09/04 - Pedrotti Alberto

After a storm from the HPS Ruta 40 (Argentina)

2016/08/19 - Pedrotti Alberto

Castel Pietra Val Canali (Italy)

2016/08/18 - Pedrotti Alberto

Rio La Leona Ruta 40 (Argentina)


2016/08/11 - Pedrotti Alberto

Patrasso, old port Patrasso, old port (Greece)

2016/08/10 - Pedrotti Alberto

Patrasso Paliovouna (Greece)


2016/07/26 - Pedrotti Alberto

Punta Catirina Punta Catirina (Italy)

2016/07/16 - Pedrotti Alberto

Concerto al Lago Scaffaiolo Monte Cupolino (Italy)

2016/07/16 - Pedrotti Alberto

On the way to Jeinemeni Track to Lago Jeinemeni (Chile)

2016/07/08 - Pedrotti Alberto

Zaranokefala Zaranokefala (Greece)

2016/07/08 - Pedrotti Alberto

Torre di Piscinní Piscinní (Italy)

2016/06/30 - Pedrotti Alberto

Lago Jeinemeni Lago Jeinemeni (Chile)


2016/06/29 - Pedrotti Alberto

Marble Tre Fiumi, Cave Henraux (Italy)

2016/06/23 - Pedrotti Alberto

Fitzroy of the Poor "Fitzroy of the Poor" (Argentina)

2016/06/22 - Pedrotti Alberto

On the De Agostini route One of many stones (Chile)


2016/06/15 - Pedrotti Alberto

Khardung La south side Khardung La (India)

2016/06/15 - Pedrotti Alberto

Montes de Valle Leones Nameless summit (Chile)


2016/06/07 - Pedrotti Alberto

Cerro Eléctrico Cerro Eléctrico (Argentina)

2016/06/07 - Pedrotti Alberto

Cycling along Pangong Pangong Tso (India)

2016/05/31 - Pedrotti Alberto

The path to illusion Paso Solo-Grande (Argentina)

2016/05/30 - Pedrotti Alberto

Morei Plains Morei Plains (India)

2016/05/18 - Pedrotti Alberto

Fachinal y sus islas Ruta Paso Las Llaves (Chile)

2016/05/14 - Pedrotti Alberto

Granitos de Cochamó Subida al Cerro Arco Iris (Chile)

2016/05/10 - Pedrotti Alberto

Playa Grey at evening Playa Grey (Chile)

2016/05/06 - Pedrotti Alberto

Uppsala Brazo Uppsala (Argentina)

2016/05/01 - Pedrotti Alberto

La Junta La Junta (Chile)

2016/04/29 - Pedrotti Alberto

Sul ponte di Bassano Bassano del Gappa (Italy)

2016/04/23 - Pedrotti Alberto

Sorrento Point Sorrento Point (Ireland)


2016/04/21 - Pedrotti Alberto

Campocatino Campocatino (Italy)

2016/04/15 - Pedrotti Alberto

Cerro Madsen n.3 Cerro Madsen (Argentina)

2016/04/14 - Pedrotti Alberto

Entering the Morei Plains Above Pang (India)

2016/04/07 - Pedrotti Alberto

Loma de las Pizarras: the trekking summit Loma de las Pizarras (Argentina)

2016/04/07 - Pedrotti Alberto

Pasqua sul Sumbra Monte Sumbra (Italy)

2016/03/31 - Pedrotti Alberto

Blockhaus Blockhaus (Italy)


2016/03/30 - Pedrotti Alberto

Lago O'Higgins Lago O'Higgins (Chile)


2016/03/20 - Pedrotti Alberto

Two cyclists and two ranges Road to Digar (India)


2016/03/17 - Pedrotti Alberto

Ushuaia Muelle Club Nautico (Argentina)

2016/03/11 - Pedrotti Alberto

Tso Kar Tso Kar (India)

2016/03/10 - Pedrotti Alberto

Between glaciers Paso Solo-Grande (Argentina)

2016/03/04 - Pedrotti Alberto

Pachnes 360° Pachnes (Greece)


2016/03/03 - Pedrotti Alberto

Awyakening Tsoltak (India)

2016/02/26 - Pedrotti Alberto

It never rains in Patagonia Ruta Paso Las Llaves (Chile)

2016/02/25 - Pedrotti Alberto

Sunset from the top of Gata Loops Top of Gata Loops (India)

2016/02/18 - Pedrotti Alberto

Royal Palace at Leh Roof of the palace (India)

2016/02/18 - Pedrotti Alberto

Sunny Patagonia Loma del Pliegue Tumbado (Argentina)

2016/02/11 - Pedrotti Alberto

Cloudy Patagonia Loma del Pliegue Tumbado (Argentina)


2016/02/11 - Pedrotti Alberto

Evening in the Paine Road Serrano - Amarga (Chile)

2016/02/04 - Pedrotti Alberto

San Martino in Valle Fara San Martino (Italy)


2016/02/04 - Pedrotti Alberto

Gramvoussa Point 234 (Greece)

2016/01/28 - Pedrotti Alberto

Fantagonia Paso del Cuadrado (Argentina)

2016/01/28 - Pedrotti Alberto

Luci d'Abruzzo Madonnina del Blockhaus (Italy)


2016/01/21 - Pedrotti Alberto

In the gompa Thiksey gompa (India)

2016/01/21 - Pedrotti Alberto

In front of the Techado Negro "Little Red Summit" (Argentina)

2016/01/13 - Pedrotti Alberto

Ascoli Piceno, Piazza del Popolo Piazza del Popolo (Italy)

2016/01/13 - Pedrotti Alberto

Montagna madre, Maiella Blockhaus, Maielletta (Italy)

2016/01/06 - Pedrotti Alberto

Bharatpur at night Bharatpur (India)


2016/01/06 - Pedrotti Alberto

Wild mountains of Crete Kokkinavari (Greece)

2015/12/25 - Pedrotti Alberto

In der Halle des Bergkönigs N flank of Cerro Solo (Argentina)

2015/12/25 - Pedrotti Alberto

«Las huellas de tu paso» A mirador to the San Lorenzo (Chile)

2015/12/18 - Pedrotti Alberto

Cerro Madsen Avanzado "Cerro Madsen Avanzado" (Argentina)


2015/12/18 - Pedrotti Alberto

Cerro Tamango Cerro Tamango (Chile)

2015/12/08 - Pedrotti Alberto

Unusual Torres "Second Illegal Summit" (Chile)


2015/12/02 - Pedrotti Alberto

Reminiscences of Patagonia Nameless hill (Argentina)

2015/11/28 - Pedrotti Alberto

Profitis Ilias at sunset Profitis Ilias Tripitis (Greece)


2015/11/25 - Pedrotti Alberto

Towards Khardung La Vicinity of Khardung La (India)


2015/11/21 - Pedrotti Alberto

Macizo Paine "First illegal summit" (Chile)

2015/11/18 - Pedrotti Alberto

Agio Pneuma Agio Pneuma (Greece)

2015/11/12 - Pedrotti Alberto

The fence Volcán Osorno (Chile)


2015/11/11 - Pedrotti Alberto

Towards that pass On the road (Italy)


2015/11/04 - Pedrotti Alberto

Sabiona Fiume Isarco (Italy)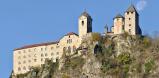 2015/11/04 - Pedrotti Alberto

Inside the San Lorenzo A nameless saddle (Chile)

2015/10/28 - Pedrotti Alberto

Agia Ekaterini Agia Ekaterini (Greece)


2015/10/28 - Pedrotti Alberto

Paso Huemul Paso Huemul (Argentina)

2015/10/20 - Pedrotti Alberto

Enrosadira en Laguna Olvidada "Laguna Olvidada" (Argentina)


2015/10/20 - Pedrotti Alberto

Towards Merak Track to Merak (India)

2015/10/13 - Pedrotti Alberto

Third Illegal Summit "Third Illegal Summit" (Chile)

2015/10/12 - Pedrotti Alberto

Nubra Dunes of Sumur (India)


2015/10/06 - Pedrotti Alberto

Loma de las Pizarras Loma de las Pizarras (Argentina)

2015/10/05 - Pedrotti Alberto

Kakovoli Kakovoli (Greece)

2015/09/28 - Pedrotti Alberto

«Hijo del manto patrio» Nameless summit (Argentina)

2015/09/28 - Pedrotti Alberto

San Lorenzo Torre Grande (Chile)

2015/09/21 - Pedrotti Alberto

From above Taglang La Nameless summit (India)


2015/09/21 - Pedrotti Alberto

Evening at Lago Nordenskiöld Path to Campamento Italiano (Chile)

2015/09/14 - Pedrotti Alberto

In the home temple Labaps (India)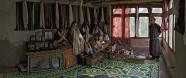 2015/09/14 - Pedrotti Alberto

A sunset in Lahaul Vicinity of Sissu (India)

2015/09/07 - Pedrotti Alberto

Profitis Ilias Tripitis Profitis Ilias Tripitis (Greece)


2015/09/07 - Pedrotti Alberto

Pangong Tso Road to Merak (India)

2015/08/31 - Pedrotti Alberto

Grias Soros Grias Soros (Greece)


2015/08/31 - Pedrotti Alberto

Dugo Polje Dugo Polje (Bosnia And Herzegovina)

2015/07/02 - Pedrotti Alberto

Glyka Nera Glyka Nera (Greece)

2015/06/29 - Pedrotti Alberto

Spalato Ferry Dubrovnik - Rijeka (Croatia)

2015/06/22 - Pedrotti Alberto

Faraglione di Buggerru Scogliera di Buggerru (Italy)

2015/06/21 - Pedrotti Alberto

Pastime for Fernsichtfreunde Pachnes (Greece)

2015/06/13 - Pedrotti Alberto

Night over Townsville - I Townsville, Castle Hill (Australia)

2015/06/13 - Pedrotti Alberto

Coliemore Harbour Coliemore Harbour (Ireland)

2015/06/06 - Pedrotti Alberto

Noble Perast Perast (Serbia And Montenegro)

2015/06/06 - Pedrotti Alberto

Sunrise in the Lefka Ori Pachnes (Greece)

2015/05/30 - Pedrotti Alberto

Land of Agesilaos A valley in Crete (Greece)

2015/05/29 - Pedrotti Alberto

Cape Lithino Metamorphosis (Greece)

2015/05/23 - Pedrotti Alberto

Evening in the Lefka Ori Pachnes (Greece)

2015/05/21 - Pedrotti Alberto

At the Bray Cross Bray Cross (Ireland)

2015/05/13 - Pedrotti Alberto

Sunrise from Vucjak Vucjak (Croatia)

2015/05/09 - Pedrotti Alberto

Diktynna Diktynna (Greece)


2015/05/03 - Pedrotti Alberto

Patrasso Neo Souli (Greece)

2015/04/30 - Pedrotti Alberto

It never rains in Ireland Killiney Hill (Ireland)

2015/04/26 - Pedrotti Alberto

Killiney Hill Obelisk Killiney Hill (Ireland)

2015/04/22 - Pedrotti Alberto

Valgoda Valgoda (Italy)


2015/04/14 - Pedrotti Alberto

Kofinas - II Kofinas (Greece)

2015/04/11 - Pedrotti Alberto

Late Elafonissi Elafonissi (Greece)


2015/04/05 - Pedrotti Alberto

Kofinas - I Kofinas (Greece)

2015/04/01 - Pedrotti Alberto

The moon is risen Erg Chebbi (Morocco)


2015/03/28 - Pedrotti Alberto

Timios Stavros Timios Stavros (Greece)

2015/03/25 - Pedrotti Alberto

Palmeraie et kasbah de Meski Meski (Morocco)

2015/03/19 - Pedrotti Alberto

Sidi in the valley Piste to Bou Jerif (Morocco)

2015/03/17 - Pedrotti Alberto

Boka Kotorska Road to Krstac (Serbia And Montenegro)

2015/03/10 - Pedrotti Alberto

Quimsachata y Sajama Piste (Bolivia)

2015/03/10 - Pedrotti Alberto

Etna dai Peloritani Militare dei Peloritani (Italy)

2015/03/03 - Pedrotti Alberto

Soirée dans Grenade Mirador San Nicolas (Spain)

2015/03/01 - Pedrotti Alberto

In search for Fouja Track to Fouja (Morocco)

2015/02/21 - Pedrotti Alberto

Etna at night Etna (Italy)

2015/02/19 - Pedrotti Alberto

Piazza Moninca Piazza Moninca (France)

2015/02/07 - Pedrotti Alberto

Kasbah de Tamdaght Tamdaght (Morocco)

2015/02/07 - Pedrotti Alberto

Vignola Vignola (Italy)

2015/01/31 - Pedrotti Alberto

Parade of 4000s from Toubkal Path to Toubkal (Morocco)

2015/01/31 - Pedrotti Alberto

Durdevica Tara Most Durdevica (Serbia And Montenegro)

2015/01/20 - Pedrotti Alberto

Grey taiga Somewhere (Mongolia)


2015/01/20 - Pedrotti Alberto

Pollino dal Monte Séllaro Monte Séllaro (Italy)

2015/01/13 - Pedrotti Alberto

Baia di Búccari Bakar (Croatia)

2015/01/13 - Pedrotti Alberto

Morning in the Altai Above Tavan Bogd camp (Mongolia)

2015/01/05 - Pedrotti Alberto

El Sajama es el trono sublime... Tomarapi (Bolivia)

2015/01/04 - Pedrotti Alberto

Azib Tamenzift - Azib Likemt Azib Likemt (Morocco)

2014/12/29 - Pedrotti Alberto

Altai in full splendour Malchin (Mongolia)

2014/12/28 - Pedrotti Alberto

Aus der Engel Ordnungen - II Duino (Italy)

2014/12/21 - Pedrotti Alberto

Exiting the Tilibit Tilibit-n-Tarkeddid (Morocco)

2014/12/18 - Pedrotti Alberto

Ropojana Ropojana, Vodopad (Serbia And Montenegro)

2014/12/13 - Pedrotti Alberto

A camp with a roof Camp 5800 (Tajikistan)

2014/12/11 - Pedrotti Alberto

Foum Oued Assaka Foum Oued Assaka (Morocco)

2014/12/04 - Pedrotti Alberto

Town of Athena Lycabettus (Greece)

2014/12/03 - Pedrotti Alberto

Agiofarago Agios Antonios (Greece)

2014/10/31 - Pedrotti Alberto

Caltabellotta Pizzo di Caltabellotta (Italy)

2014/10/03 - Pedrotti Alberto

Late Malchin 2.0 Malchin (Mongolia)

2014/09/18 - Pedrotti Alberto

Odigitria Moni Odigitria (Greece)


2014/09/11 - Pedrotti Alberto

Salda Gölü Salda Gölü (Turkey)

2014/09/01 - Pedrotti Alberto

The plateau of Er-Rich Er-Rich (Morocco)


2014/08/22 - Pedrotti Alberto

Shepherd's shadow Malchin ESE ridge (Mongolia)

2014/08/14 - Pedrotti Alberto

U Like Uluru Ayers Rock (Australia)

2014/08/14 - Pedrotti Alberto

Bosanska Otoka Bridge on the Una (Bosnia And Herzegovina)


2014/06/28 - Pedrotti Alberto

A filmstrip about the desert Rissani (Morocco)


2013/11/30 - Pedrotti Alberto

An evening along Khoton Nuur Khoton Nuur SE end (Mongolia)

2013/11/22 - Pedrotti Alberto

From behind a sacred mountain Tsengel Khairkhan Uul NNW ridge (Mongolia)

2013/11/22 - Pedrotti Alberto

A collage about Sarajevo Sarajevo (Bosnia And Herzegovina)


2013/11/15 - Pedrotti Alberto

Albania: bunkers and sheaves Road Gusinje - Vermosh (Albania)

2013/11/14 - Pedrotti Alberto

Lukomir Lukomir (Bosnia And Herzegovina)

2013/11/07 - Pedrotti Alberto

Heart of the Durmitor Path to Zeleni Vir and Bobotov Kuk (Serbia And Montenegro)

2013/11/07 - Pedrotti Alberto

Wer sind die? - II Camp 6300 on Pik Korjenevskaya (Tajikistan)

2013/10/30 - Pedrotti Alberto

Prokletije Maja Rosit (Albania)

2013/10/29 - Pedrotti Alberto

Stari Mlinovi Plivsko Jezero (Bosnia And Herzegovina)

2013/10/23 - Pedrotti Alberto

Dubrovnik Dubrovnik (Croatia)


2013/10/16 - Pedrotti Alberto

Subaziyaylasi Subaziyaylasi (Turkey)


2013/10/15 - Pedrotti Alberto

Maja Karanfili Maja Rosit (Serbia And Montenegro)

2013/10/08 - Pedrotti Alberto

Homeland skies Trieste (Italy)


2013/10/07 - Pedrotti Alberto

Durmitor Bobotov Kuk (Serbia And Montenegro)


2013/09/30 - Pedrotti Alberto

Buni i Jezercës Buni i Jezercës (Albania)


2013/09/30 - Pedrotti Alberto

Maja Rosit Maja Rosit / Rosni Vrh (Serbia And Montenegro)


2013/09/22 - Pedrotti Alberto

Vranjska Vranjska (Bosnia And Herzegovina)

2013/09/22 - Pedrotti Alberto

Visocica Baturak (Bosnia And Herzegovina)

2013/09/12 - Pedrotti Alberto

Velebit Veliki Zavižan (Croatia)

2013/09/05 - Pedrotti Alberto

Maja Kolata Podi e Kollatës S ridge (Albania)

2013/09/05 - Pedrotti Alberto

From a remote Mongolian valley Tsaatan camp (Mongolia)

2013/07/28 - Pedrotti Alberto

Means of transportation East of Khukh-Khutul (Mongolia)


2013/07/21 - Pedrotti Alberto

Grazing among the tombs Bab Mahrouq cemetery (Morocco)

2013/07/21 - Pedrotti Alberto

Gramvoussa, one instant before Point 234 (Greece)

2013/07/14 - Pedrotti Alberto

Camp one, late afternoon Borodkin ridge (Tajikistan)

2013/07/14 - Pedrotti Alberto

Dressed in light - Saharian margin Tafilalet (Morocco)

2013/07/07 - Pedrotti Alberto

An Erg fairy tale Merzouga lake (Morocco)

2013/07/05 - Pedrotti Alberto

Frosty morning at the Tsaatan camp Camp in the West taiga (Mongolia)

2013/06/29 - Pedrotti Alberto

Kasbah of Amjouj Amjouj (Morocco)

2013/06/28 - Pedrotti Alberto

Land of «Canne al vento» SS125 Orientale Sarda (Italy)


2013/06/21 - Pedrotti Alberto

Cockle Bay Pyrmont Bridge (Australia)

2013/06/21 - Pedrotti Alberto

Terme di Roncegno: Salone delle Feste Roncegno (Italy)

2013/06/13 - Pedrotti Alberto

Land of Sijilmassa Tinheras (Morocco)

2013/06/13 - Pedrotti Alberto

Roads of Asia Olgii (Mongolia)

2013/06/05 - Pedrotti Alberto

Tíscali 360° Monte Tíscali (Italy)

2013/05/28 - Pedrotti Alberto

River Khovd Road Achit Nuur -Olgii (Mongolia)

2013/05/28 - Pedrotti Alberto

Pik Evgenia Korjenevskaya Pik Dushanbe N ridge (Tajikistan)

2013/05/21 - Pedrotti Alberto

An Atlas Epiphany Jebel Inghamar (Morocco)


2013/05/04 - Pedrotti Alberto

Ruined Berber village Ziz valley (Morocco)

2013/05/03 - Pedrotti Alberto

Taiga I Tsaatan West Taiga (Mongolia)

2013/04/24 - Pedrotti Alberto

Barrage Hassan Addakhil Road N13 (Morocco)

2013/04/24 - Pedrotti Alberto

Vallée et palmeraie du Ziz Vicinity of Zouala (Morocco)

2013/04/17 - Pedrotti Alberto

Fès in late light Place Pasha el-Baghdadi (Morocco)


2013/04/17 - Pedrotti Alberto

Erg Chebbi Dune near Yasmina (Morocco)


2013/04/10 - Pedrotti Alberto

Easter on Jebel Ayachi False summit (Morocco)

2013/04/10 - Pedrotti Alberto

Darkness falls on the ruined mosque Kasbah of Amjouj (Morocco)

2013/04/03 - Pedrotti Alberto

A praise of immobility Erg Chebbi (Morocco)

2013/04/03 - Pedrotti Alberto

From the top of the Grudi Grudi (Tajikistan)

2013/03/21 - Pedrotti Alberto

Sera a Cala Domestica Cala Domestica (Italy)

2013/03/21 - Pedrotti Alberto

From behind a moraine Trail to Korjenevskaya (Tajikistan)


2013/03/14 - Pedrotti Alberto

Tsagaan Gol Piste from Bogn-Hag Nuur (Mongolia)

2013/03/14 - Pedrotti Alberto

Jankhai Nuruu Jankhai Nuruu (Mongolia)

2013/03/07 - Pedrotti Alberto

The stormy mountain Tizi-n-Fedhrat (Morocco)

2013/03/07 - Pedrotti Alberto

Mare di Cala Domestica Cala Domestica (Italy)


2013/02/27 - Pedrotti Alberto

Bogn Hag Nuur Bogn Hag Nuur (Mongolia)


2013/02/27 - Pedrotti Alberto

Lively, lovely Chania Chania (Greece)


2013/02/20 - Pedrotti Alberto

Isla Incahuasi Isla Incahuasi (Bolivia)

2013/02/20 - Pedrotti Alberto

Tratalias Tratalias (Italy)

2013/02/12 - Pedrotti Alberto

Naran, Burged and Olgii Malchin ESE ridge (Mongolia)

2013/02/11 - Pedrotti Alberto

A tropical sunset Townsville, Castle Hill (Australia)

2013/02/05 - Pedrotti Alberto

Naracauli Naracauli (Italy)

2013/02/03 - Pedrotti Alberto

Luna sulla Valle Incantata Bivio Redebus (Italy)

2013/01/29 - Pedrotti Alberto

Mysterious dot of light Pergine (Italy)

2013/01/27 - Pedrotti Alberto

Piscinas Piscinas (Italy)

2013/01/19 - Pedrotti Alberto

Supramonte SS125 (Italy)

2013/01/14 - Pedrotti Alberto

Venetia Tridentina Sella della Marzola (Italy)

2012/11/03 - Pedrotti Alberto

Zwei Welten - Fortsetzung Nähe Gourizim (Morocco)

2012/11/03 - Pedrotti Alberto

Tizi-n-Ouloun Tizi-n-Ouloun (Morocco)

2012/07/06 - Pedrotti Alberto

Coqueza Coqueza (Bolivia)

2012/07/02 - Pedrotti Alberto

Hovsgol Nuur Jankhai (Mongolia)

2012/06/26 - Pedrotti Alberto

Khoton Nuur Aral Tolgoi (Mongolia)

2012/06/25 - Pedrotti Alberto

Quiet, busy Uureg Uureg Nuur (Mongolia)

2012/06/15 - Pedrotti Alberto

Tavan Bogd wide spaces Point 3276 (Mongolia)

2012/06/12 - Pedrotti Alberto

Lago di Caldonazzo Lungolago (Italy)

2012/06/07 - Pedrotti Alberto

Bow of the Valtera glacier Borodkin ridge (Tajikistan)

2012/06/05 - Pedrotti Alberto

A Pacific sunrise Townsville, Castle Hill (Australia)

2012/05/28 - Pedrotti Alberto

Oros Taygetos Taygetos S ridge (Greece)

2012/05/28 - Pedrotti Alberto

Bennelong Point Bennelong Point, Sydney (Australia)


2012/05/21 - Pedrotti Alberto

Overcast Tavan Bogd Summit 3234 m (Mongolia)


2012/05/19 - Pedrotti Alberto

Tavan Bogd Above the camp (Mongolia)

2012/05/01 - Pedrotti Alberto

Ahmadi Danesh, Clara Zetkin, Ismail Somoni Pik Korjenevskaja, last camp (Tajikistan)


2012/04/27 - Pedrotti Alberto

Khyargas Nuur Khyargas Nuur (Mongolia)

2012/04/06 - Pedrotti Alberto

Astra mi me malonete Agia Ekaterini (Greece)

2012/04/06 - Pedrotti Alberto

Late Malchin Malchin (Mongolia)

2012/03/30 - Pedrotti Alberto

Challacollo Challacollo (Bolivia)


2012/03/30 - Pedrotti Alberto

A camp with a view Pik Korjenevskaya, last camp (Tajikistan)


2012/03/22 - Pedrotti Alberto

Balos Balos (Greece)

2012/03/22 - Pedrotti Alberto

Nairamdal Nairamdal (Russian Federation)

2012/03/12 - Pedrotti Alberto

Alexandroff and Potanina Near Tavan Bogd Camp (Mongolia)

2012/03/09 - Pedrotti Alberto

Luminous clouds Erhel Nuur (Mongolia)


2012/03/03 - Pedrotti Alberto

A Tsaatan rainbow Vicinity of the camp (Mongolia)

2012/02/09 - Pedrotti Alberto

Tassemit to Toubkal, from Tarkeddid Agouti (Morocco)

2012/02/06 - Pedrotti Alberto

Sydney Harbour Sydney (Australia)

2012/01/29 - Pedrotti Alberto

From a lake in Mongolia Tsagaan Nuur (Mongolia)


2012/01/29 - Pedrotti Alberto

Sunrise from Pachnes Pachnes (Greece)

2012/01/22 - Pedrotti Alberto

Blue Uureg Uureg Nuur (Mongolia)

2012/01/03 - Pedrotti Alberto

Termessos Termessos (Turkey)

2011/12/15 - Pedrotti Alberto

«Von fremden Ländern und Menschen» Tsaatan camp (Mongolia)


2011/11/30 - Pedrotti Alberto

Horidol Saridag Darkhand Blue Valley (Mongolia)

2011/11/29 - Pedrotti Alberto

Uureg Nuur Uureg Nuur (Mongolia)


2011/09/06 - Pedrotti Alberto

Shepherdess of the Altai Malchina (Mongolia)

2011/09/02 - Pedrotti Alberto

Heart of the Lefka Ori Modaki (Greece)


2011/07/28 - Pedrotti Alberto

Gramvoussa Point 234 m (Greece)

2011/07/28 - Pedrotti Alberto

Unusual Uluru Ayers Rock (Australia)

2011/06/29 - Pedrotti Alberto

Better with sails Sydney Harbour (Australia)

2011/06/29 - Pedrotti Alberto

Sidi Ifni: hidden in the Toubkal massif Sidi Ifni (Morocco)


2011/06/02 - Pedrotti Alberto

Tizi-n-Tirherhouzine Tizi-n-Tirherhouzine (Morocco)

2011/05/22 - Pedrotti Alberto

Deep into the Anti-Atlas Oued Smouguene valley (Morocco)

2011/05/15 - Pedrotti Alberto

Etna Etna (Italy)

2011/05/15 - Pedrotti Alberto

Marrakech, Djemaa-el-Fna Marrakech (Morocco)


2011/04/30 - Pedrotti Alberto

Sunset with Shipwreck Sidi Ouarsik (Morocco)

2011/04/30 - Pedrotti Alberto

Lefka Ori from Troharis N flank of Troharis (Greece)

2011/04/11 - Pedrotti Alberto

A Tatra recollection Bukowina Tatrzanska (Poland)

2011/04/09 - Pedrotti Alberto

Bipartite sunset Trail to Korjenevskaja (Tajikistan)

2011/03/23 - Pedrotti Alberto

Antennammare L'Antennammare (Italy)

2011/03/22 - Pedrotti Alberto

Los dos salares Trail Coqueza-Tunupa (Bolivia)

2011/02/27 - Pedrotti Alberto

Sentinel of the Salar Trail Coqueza-Tunupa (Bolivia)

2011/02/27 - Pedrotti Alberto

Martirio di San Filippo Apostolo Hierapolis (Turkey)

2011/02/20 - Pedrotti Alberto

From a forbidden bathing place Pamukkale (Turkey)

2011/02/20 - Pedrotti Alberto

Wildly Wide Wall Camp Moskvina (Tajikistan)

2011/02/06 - Pedrotti Alberto

A sunset close to the sky Pik Somoni NW side (Tajikistan)

2011/02/06 - Pedrotti Alberto

Tilibit at noon Tilibit-n-Terkedid (Morocco)

2011/01/30 - Pedrotti Alberto

Kasbah, three years later Kasbah von Aït-Benhaddou (Morocco)

2011/01/30 - Pedrotti Alberto

Bab-n-Ali Bab-n-Ali (Morocco)


2011/01/23 - Pedrotti Alberto

Tizi-n-Tazazert Tizi-n-Tazazert (Morocco)

2011/01/22 - Pedrotti Alberto

Piste M'Goun - Dadès Vicinity of Bou Tharar (Morocco)

2011/01/14 - Pedrotti Alberto

Tilibit-n-Terkedid Tilibit-n-Terkedid (a.k.a. Tessaout Sources Plateau) (Morocco)

2011/01/13 - Pedrotti Alberto

Quimsachata y Chungará Volcan Parinacota (Bolivia)

2010/12/17 - Pedrotti Alberto

Pomerape y Sajama Volcan Parinacota (Bolivia)

2010/12/02 - Pedrotti Alberto

Iglesia de Pueblo Sajama Pueblo Sajama (Bolivia)

2010/12/02 - Pedrotti Alberto

Vallée Blanche Vallée Blanche, Uchisar-Cavusin (Turkey)

2010/11/20 - Pedrotti Alberto

Wer sind die... Camp 6300 auf dem Pik Korjenevskaya, 7105 (Tajikistan)

2010/11/07 - Pedrotti Alberto

Kasbah Kasbah von Aït-Benhaddou (Morocco)


2010/10/31 - Pedrotti Alberto

Spitz und flach Eine Scharte auf dem Vulkan Tunupa (Bolivia)

2010/10/31 - Pedrotti Alberto